ASI促销礼品协会附加价或者加钱的一些说明
Upcharge Type
Add. Color Charge
Add. Location Charge
Artwork Charge
Change of Ink/Thread
COD Charge
Copy Changes Charge
Country of Origin Charge
Cut Charge
Die Charge
Digitizing Charge
Engraving Charge
Film Charge
FOB Charge
Full Color Charge
Imprint Charge
Imprint Color Charge
Imprint Method Charge
Imprint Option Charge
Imprint Size Charge
Ink Charge
Less than Minimum Charge
Mold Charge
NONE
Other Charge
Packaging Charge
Personalization
Plate Charge
PMS Matching Charge
Prep Charge
Product Color Charge
Product Material Charge
Product Option Charge
Product Shape Charge
Product Size Charge
Proof Charge(矢量图费用)
Quote Upon Request
Regular
Re-order Charge
Run Charge
Rush Service Charge
Safety/Compliance Charge
Sample Charge
Screen Charge
Set-up Charge
Shipping Charge
Tape Charge
Tooling Charge(开模费)
Typesetting Charge(排版费)
什么是Run charge?
Charges directly related to the cost of production including materials, press time, other machine operations and labor are called running charges. The more colors used in the printing process to customize the product, the greater the cost assessed.
什么是Setup Charge?
A setup is the cost associated with the creation of a die, plate, screen, or other fixture that is used in our machines to print your logo on your desired item. Since each item has a unique imprint area, and imprint methods vary from item to item, it's necessary to create fixtures for imprints every time you order an item for the first time.
Setup Charge和artwork是一样的吗?
A setup fee is not an artwork fee. Designing your artwork is a completely different cost. What goes into a setup fee? For screen printed items, the setup covers preparing a screen with the inverse of your logo on it, carefully cutting out the logo, and readying the ink.
For laser engraved items, it means calibrating your logo into the laser.
A digital printing setup charges comprises uploading your image into the printer.
Heat transfer setups include printing your logo onto transfer material, and then transferring it onto your items. (Think a higher quality iron-on t-shirt transfer!)
爱分享,爱自由,爱工作
点点外贸软件服务
| | |
| --- | --- |
| | 微信ASI新闻定期分享 |
加入ASI讨论群
| | |
| --- | --- |
| | 加入ASI讨论QQ群 |
美国ASI礼品市场分享


非主流外贸玩法标签
点点外贸作品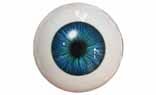 7,10,12 cm is Magic eight ball size with standard magic 8 ball answers list..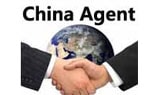 You need A Yiwu Agent or China Sourcing Agent?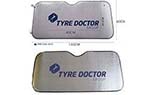 Custom windshield sun shade and personalised car sun shades supplier and manufacturer In China.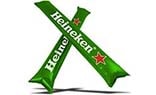 KMH Thunder sticks® is inflatable thunder sticks is noisemaker for event.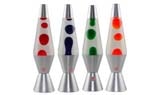 Jelly® is China Lava Lamp Manufacturer who specilized in Manufacturing the lava lamp